QUALITY IS NOT AN ACT, It is a habit
The absolute integrity of our products and safety of our employees is our top priority.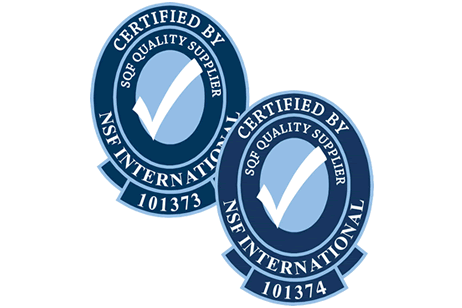 FOOD SAFETY
We undergo rigorous testing and inspection to ensure quality control and safety in all that we do. Both of Dan's Prize facilities are SQF Food Safety and Food Quality 8.0 certified by the Safe Quality Food Institute, the highest level of food safety certification.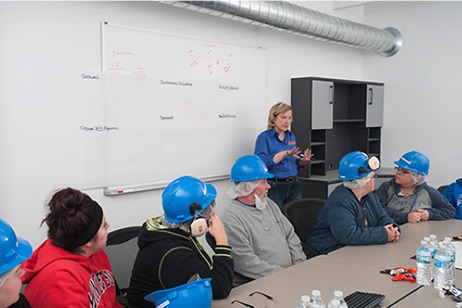 EMPLOYEE SAFETY
In addition, we conduct internal safety audits and have employee-driven task forces that provide the opportunity to share employee ideas for potential workplace improvements.
OUR ENVIRONMENT
We continue to ensure that our environmental footprint is as minimal as possible. By implementing extensive measures in our plants and our Corporate Office, we've kept 79 percent of our total waste from entering landfills through recycling, land spreading and diverting to reusable energy sources. We improved our water efficiency by 22 percent on a year over year basis and are proud to be honored by the North American Meat Institute multiple times for our environmental initiatives.
Our People
We employ a diverse workforce in an environment where safety always comes first. We encourage open communication and inclusiveness through monthly meetings where employees suggest ideas and provide feedback for ways to improve our operation. Our employees also participate regularly in community volunteer activities, fundraisers for food shelves and other not-for-profit entities. We have been recognized multiple times for our employee safety initiatives, most recently by the Minnesota Safety Council.
Our Communities
We support the communities we live and work in by sourcing our meat locally when possible and by giving back and sharing our success. Local sourcing is a great way to sustainably support our area's economy. Nearly 25 percent of our suppliers are small businesses and we partner with veteran, minority and female-owned businesses whenever possible. We're also proud to feed our community by donating more than 27,000 protein meals over the last two years and more than $143,000 in support of various local organizations and causes since 2011.